Flamenco 2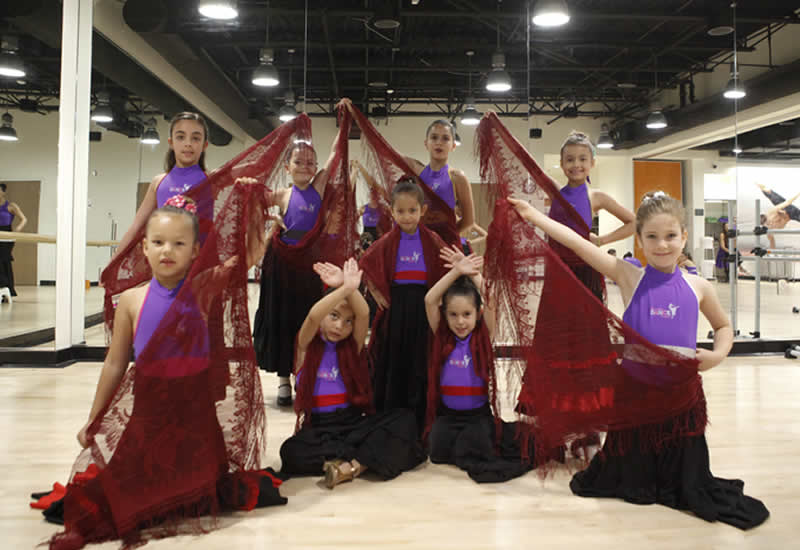 Ages Group:

From 7 to 8 years old
Location:
Classes are held at Pinecrest Community Center.
Class Description:
In this class the students will improve their Flamenco techniques trough more complex exercises. Also, they will be challenged with more difficult rhythms and steps in order to develop their artistic Flamenco movements.
Dress Code:

Purple leotard with a red stripe, black flamenco skirt, and flamenco shoes. Uniforms are available for purchase before and after the class.
Students must have hair up and away from your neck and face to create an elegant line. A bun is always our preferred hairstyle.
No Jewelry (except small stud earrings). Dangling earrings and hoops are strictly forbidden due to safety reasons.